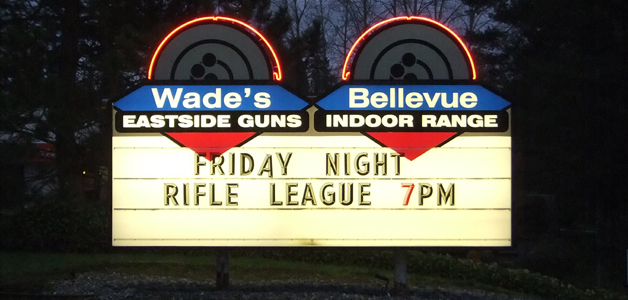 Friday Night Rifle League
FNRL Scores Below
Join our event at Wade's Guns
13570 Bel-Red Road, Bellevue, Washington
Start time: Seven o'clock Friday nights
---
Page & league contact (Leslie):

.

Scoring is time plus penalties of 5 seconds per miss and 10 seconds per no-shoot.

2018 1st Quarter



2020-Q1,
2019-Q1, 2019-Q2, 2019-Q3, 2019-Q4,
2018-Q1, 2018-Q2, 2018-Q3, 2018-Q4,
2017-Q3, 2017-Q4.

← Return to main score page.

30 March 2018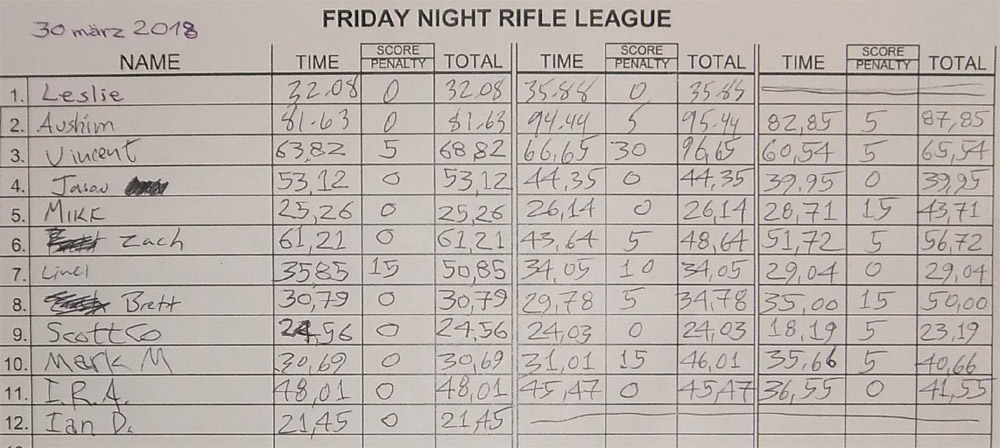 23 March 2018

No league 23 March due to special event at Wade's.
16 March 2018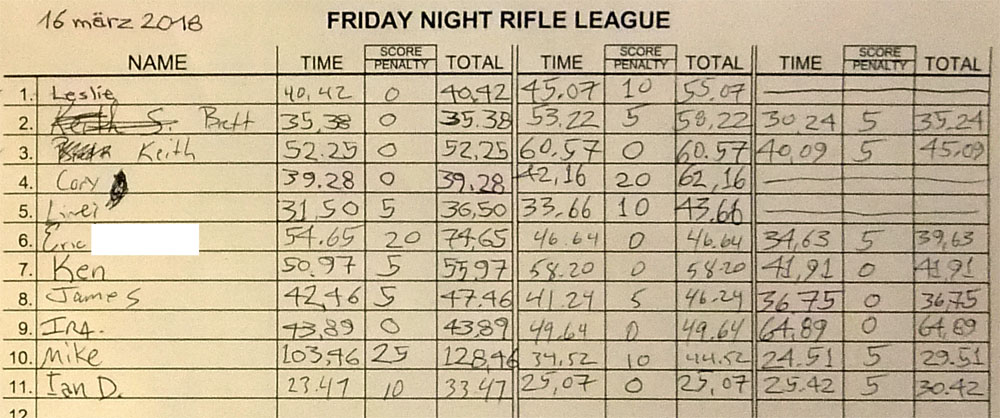 9 March 2018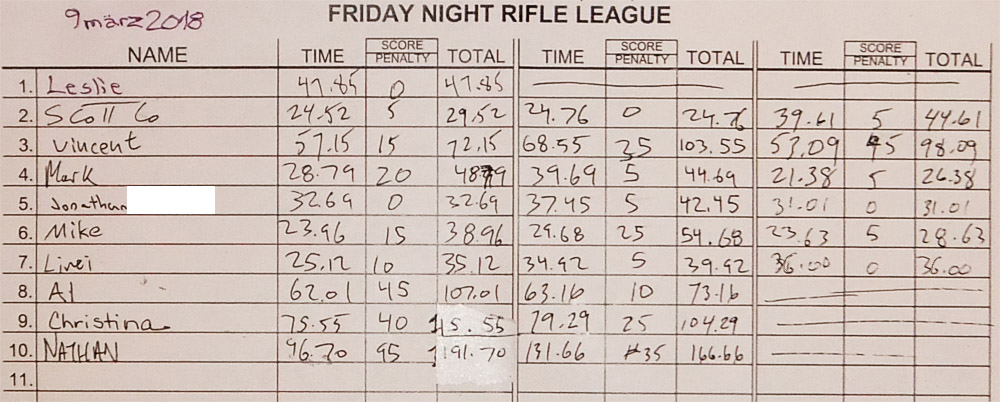 2 March 2018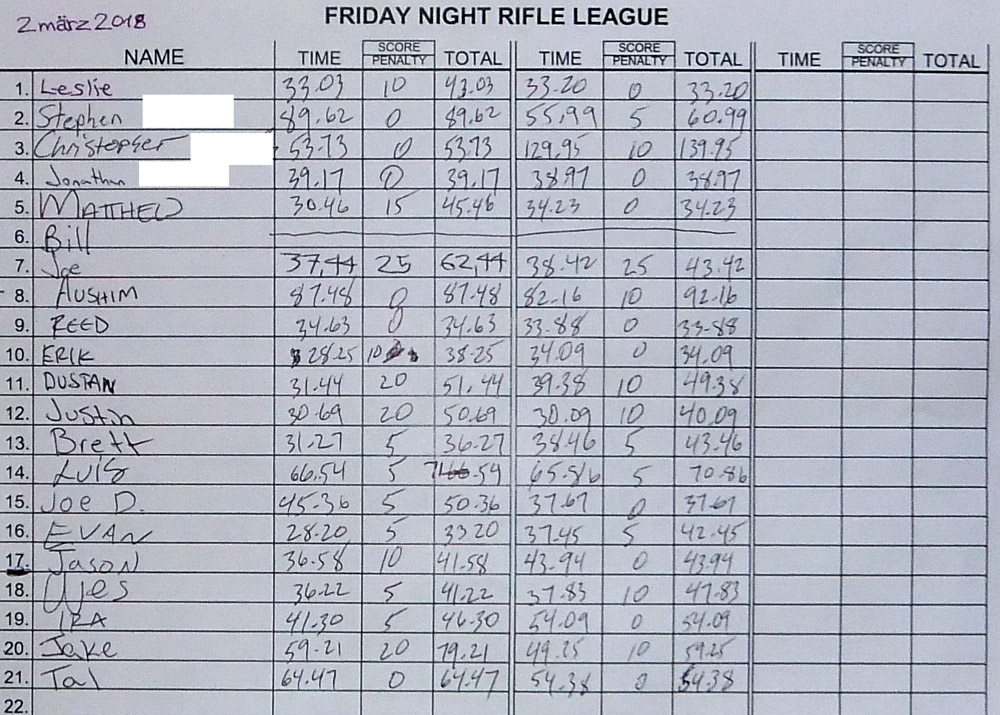 23 February 2018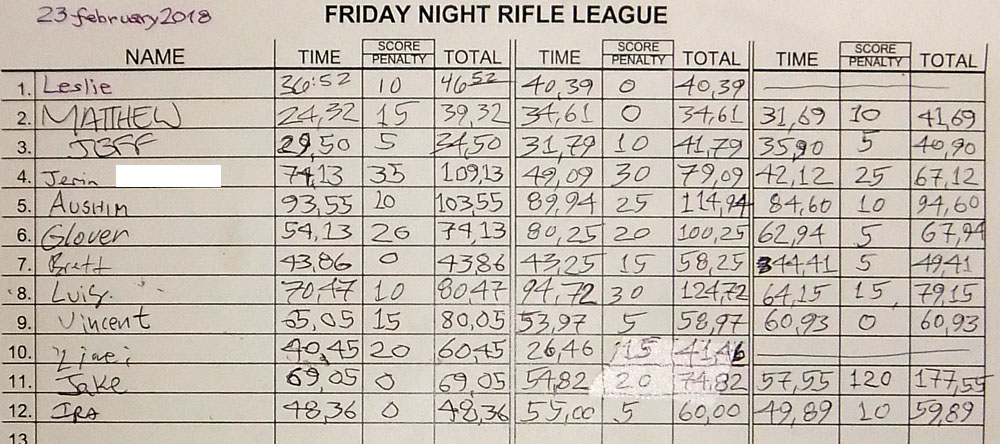 16 February 2018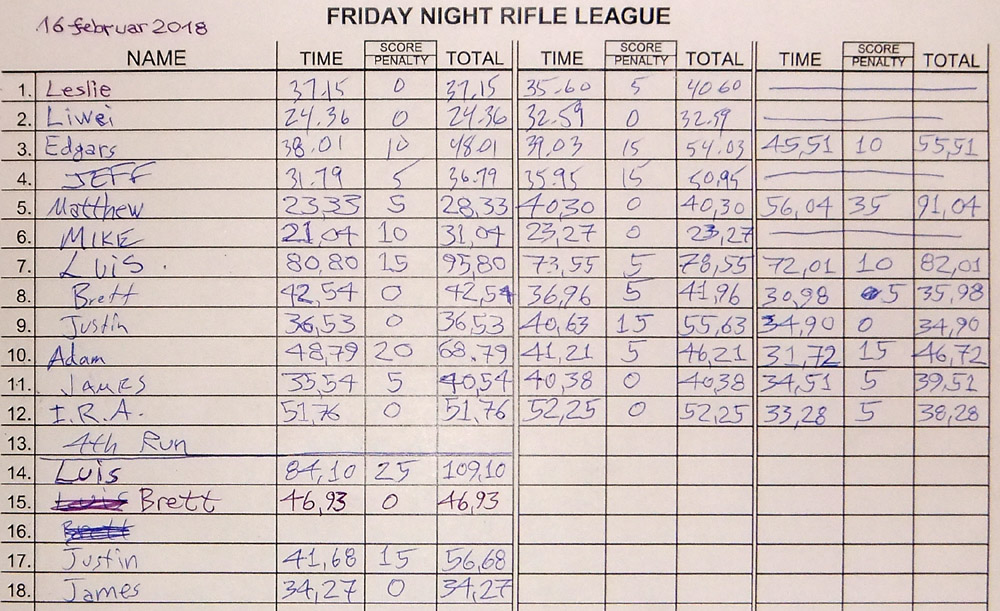 9 February 2018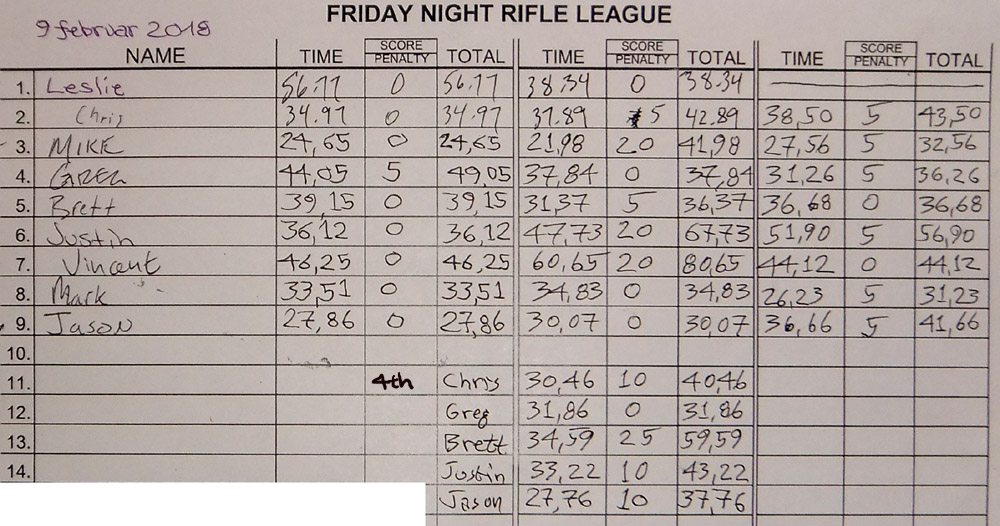 2 February 2018

26 January 2018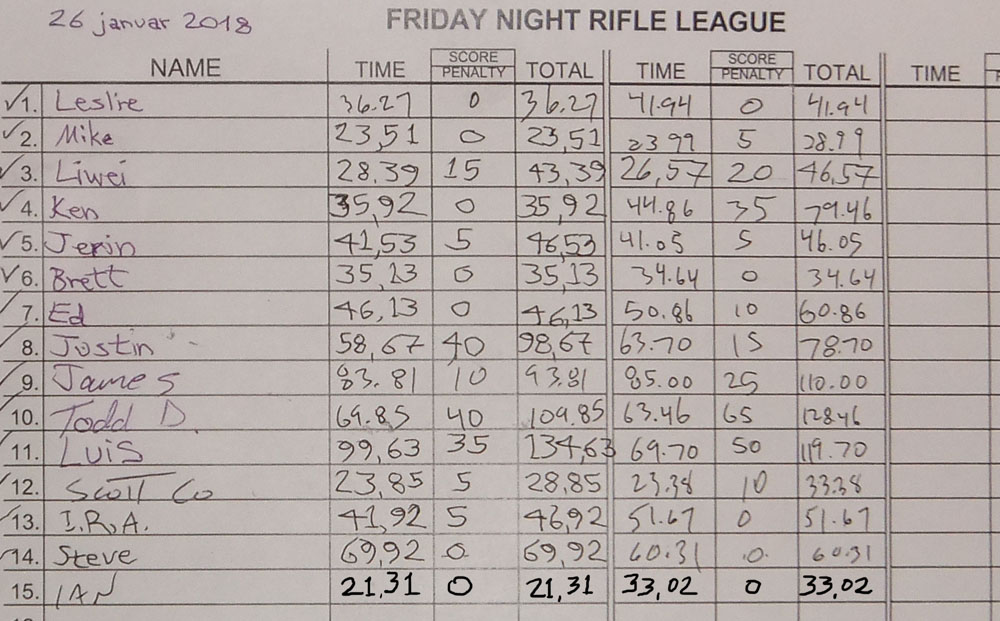 19 January 2018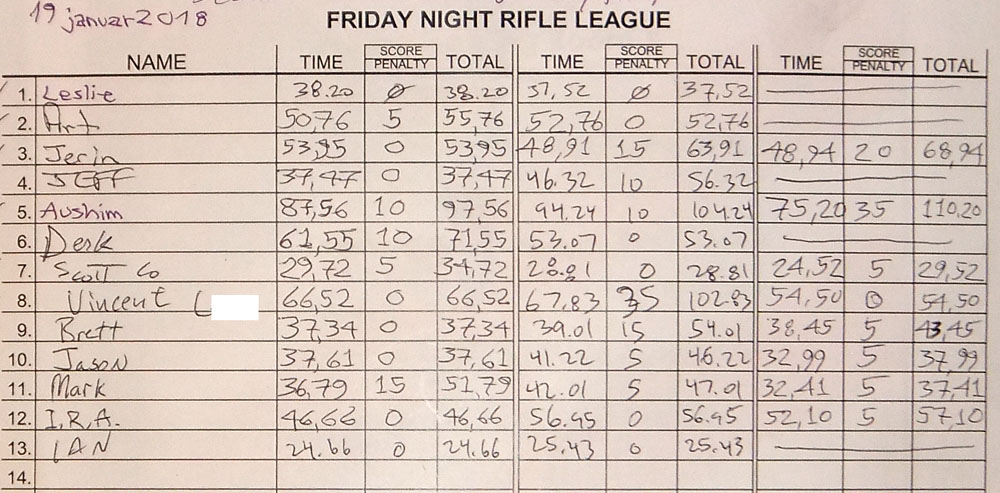 12 January 2018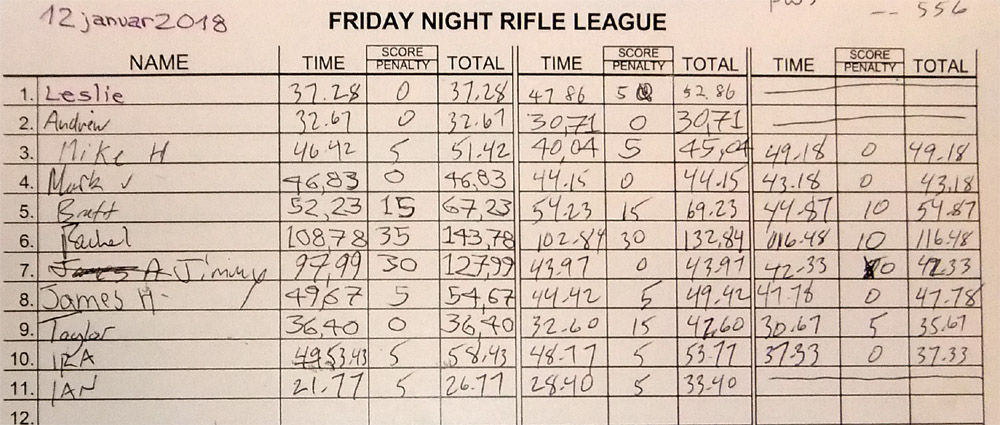 5 January 2018