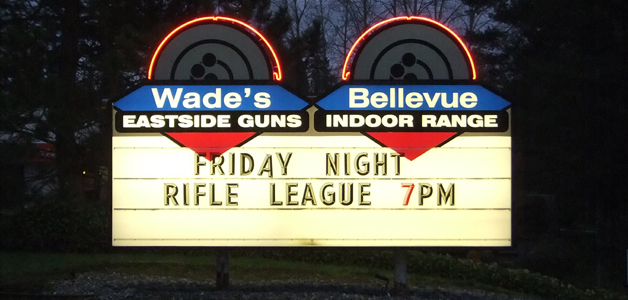 Friday Night Rifle League
FNRL Scores Below
Join our event at Wade's Guns
13570 Bel-Red Road, Bellevue, Washington
Start time: Seven o'clock Friday nights
---
Page & league contact (Leslie):

.
Scoring is time plus penalties of 5 seconds per miss and 10 seconds per no-shoot.
This page had become longer than an Arrakian sandworm intestine. I've reorganised it to show only the current quarter's scores. For earlier scores, click the links to jump to:

2019-Q1, 2019-Q2, 2019-Q3, 2019-Q4,
2018-Q1, 2018-Q2, 2018-Q3, 2018-Q4,
2017-Q3, 2017-Q4.
14 February 2020

7 February 2020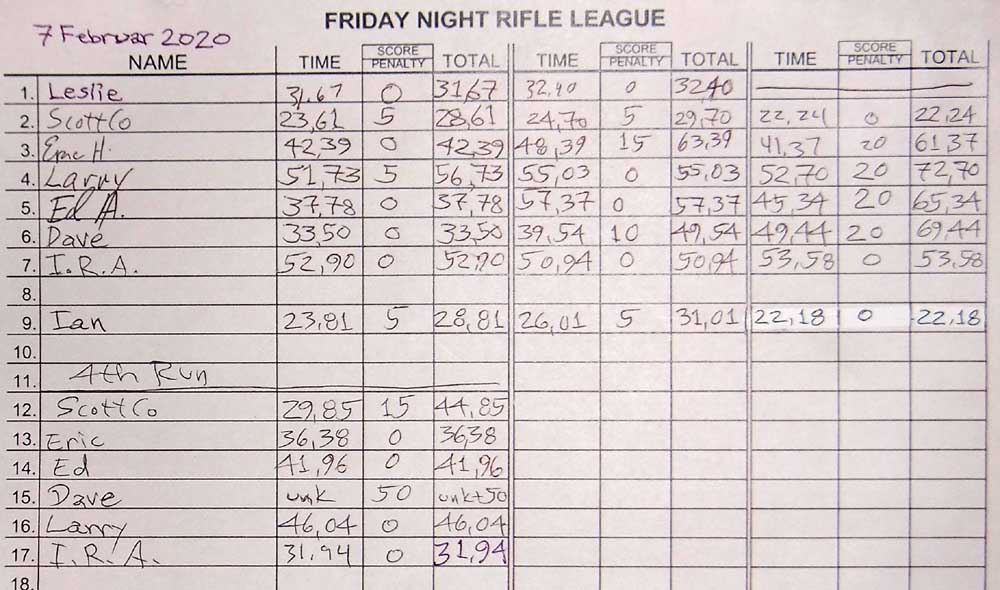 31 January 2020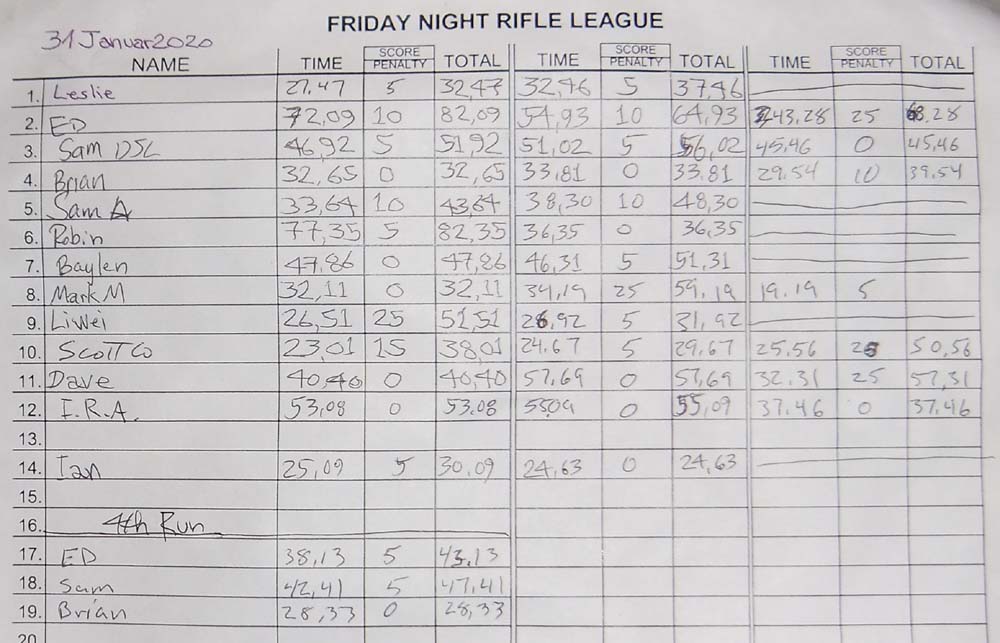 24 January 2020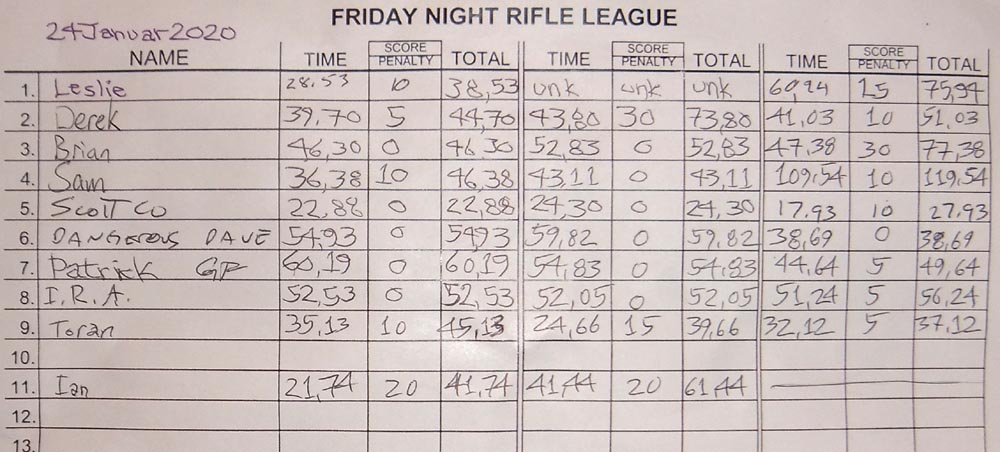 17 January 2020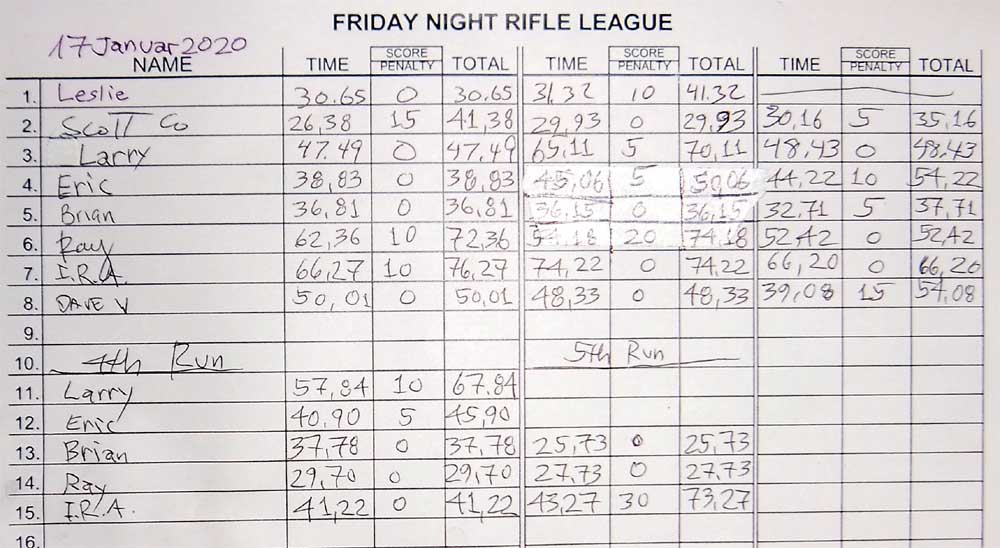 10 January 2020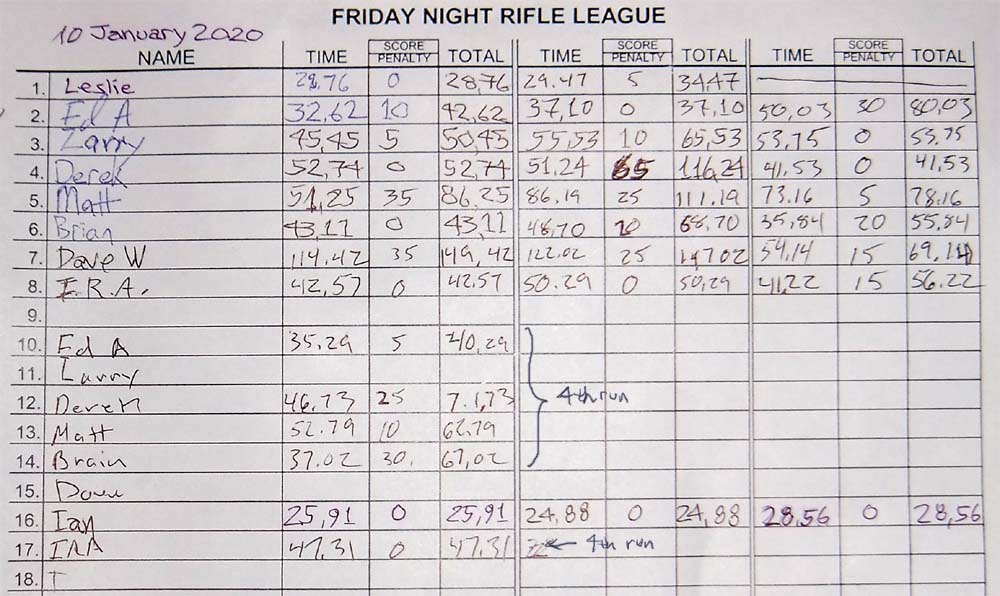 3 January 2020