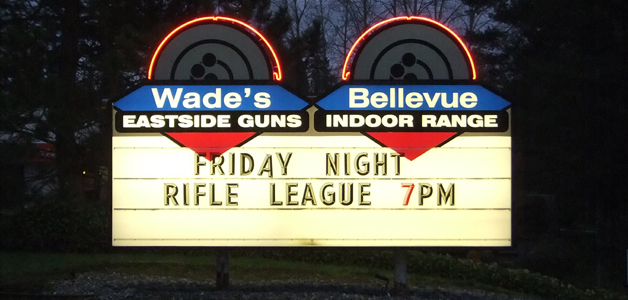 Friday Night Rifle League
FNRL Scores Below
Join our event at Wade's Guns
13570 Bel-Red Road, Bellevue, Washington
Start time: Seven o'clock Friday nights
---
Page & league contact (Leslie):

.
Equipment requirements are on the current league flyer.
Scoring is time plus penalties of 5 seconds per miss and 10 seconds per no-shoot.
This page had become longer than an Arrakian sandworm intestine. I've reorganised it to show only the current quarter's scores. For earlier scores, click the links to jump to:

2019-Q1, 2019-Q2, 2019-Q3, 2019-Q4,
2018-Q1, 2018-Q2, 2018-Q3, 2018-Q4,
2017-Q3, 2017-Q4.
27 March 2020

Achtung! There will be no league on 27 March 2020 due to state mandated business closures. The closure will be in effect at least two weeks.
20 March 2020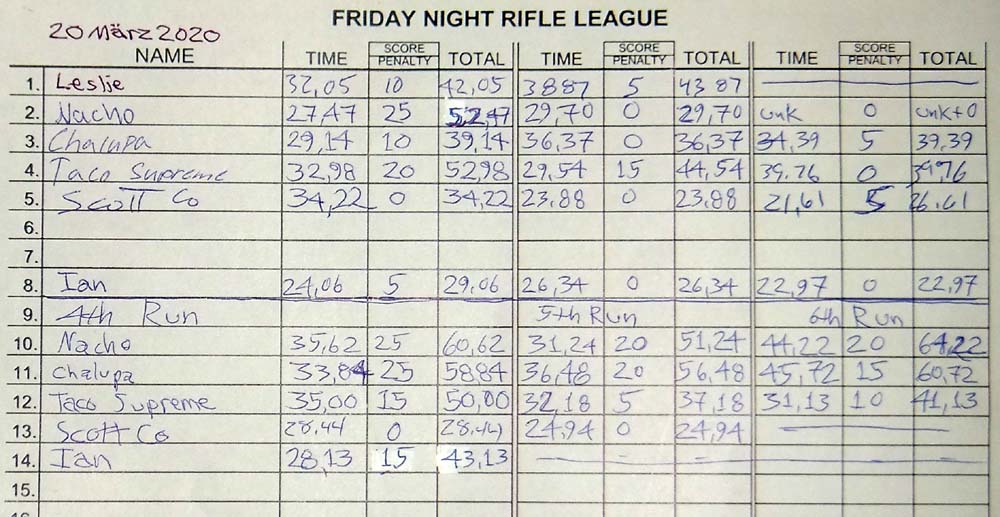 13 March 2020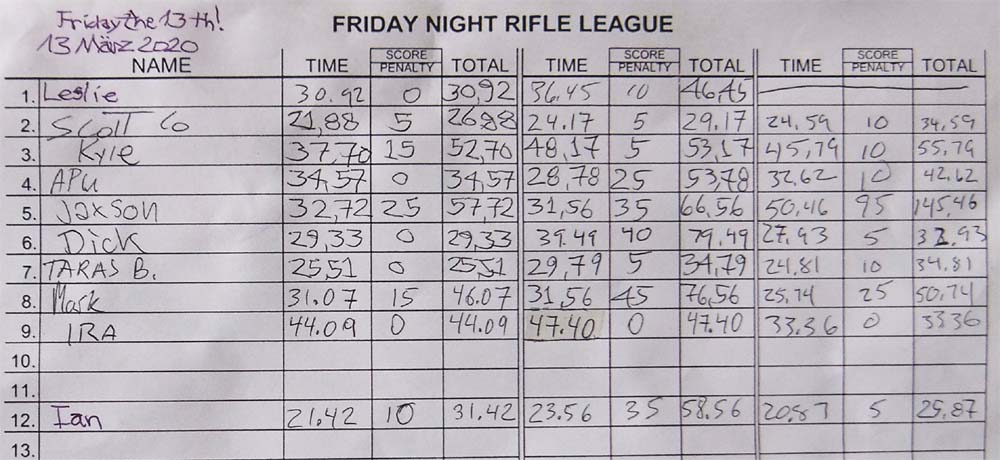 6 March 2020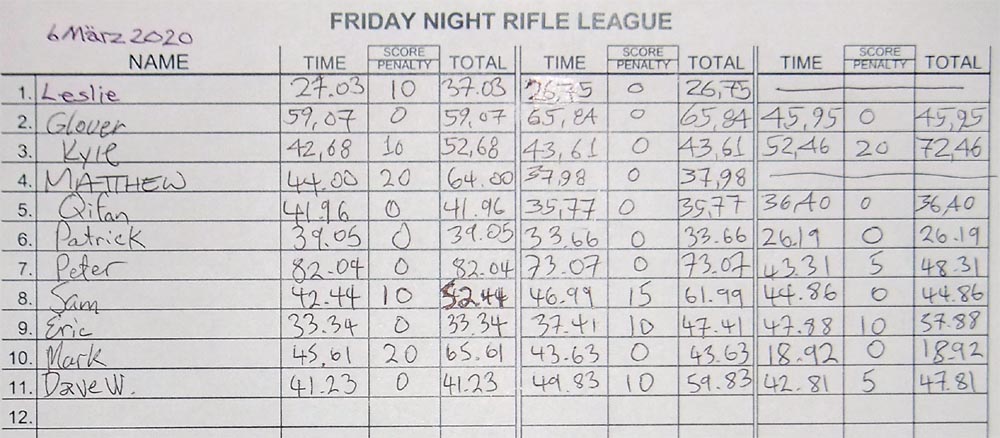 28 February 2020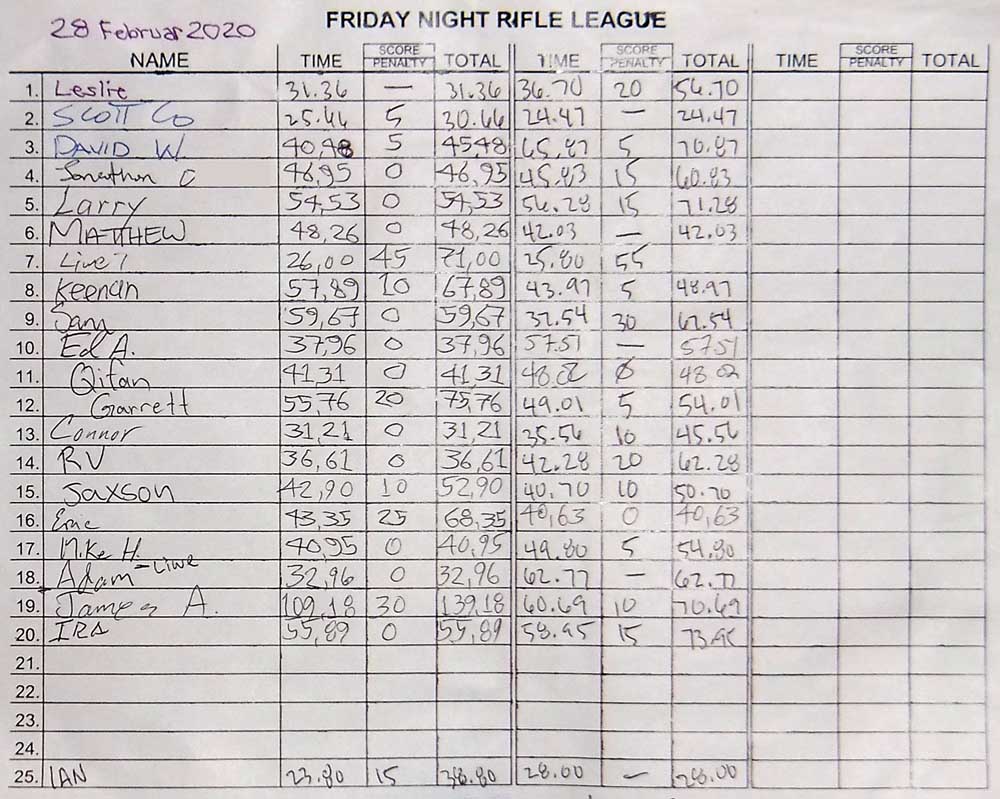 21 February 2020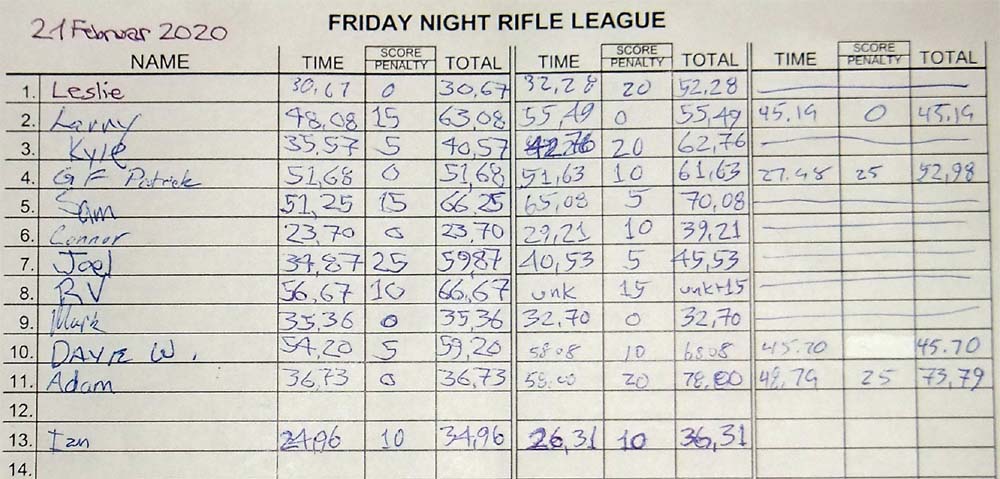 14 February 2020

7 February 2020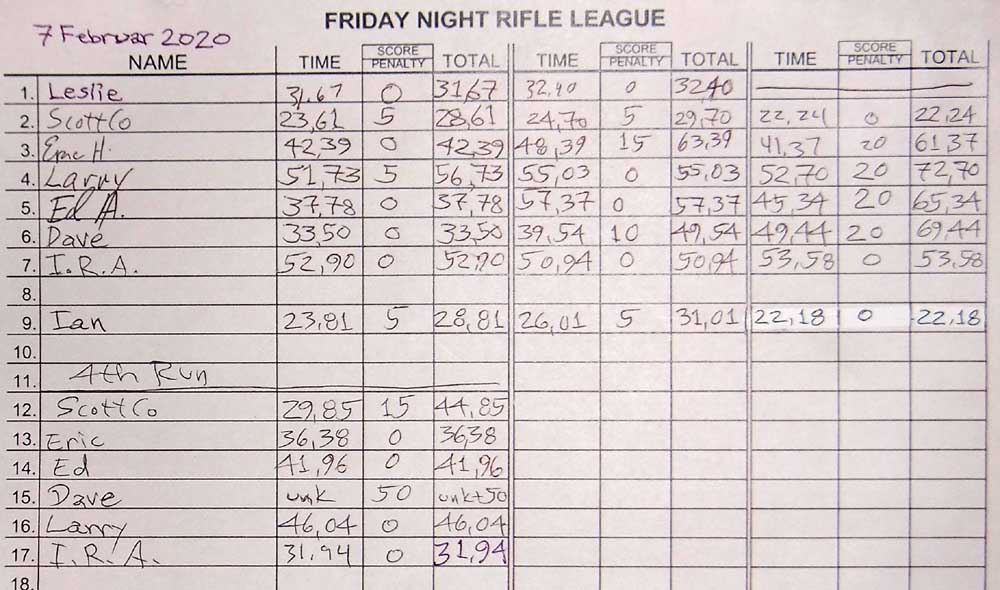 31 January 2020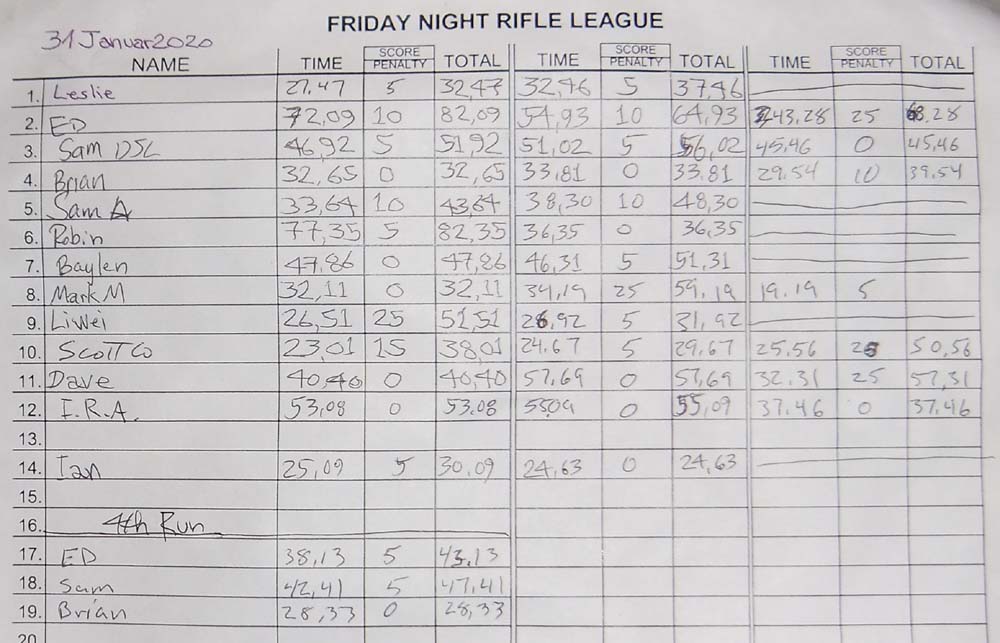 24 January 2020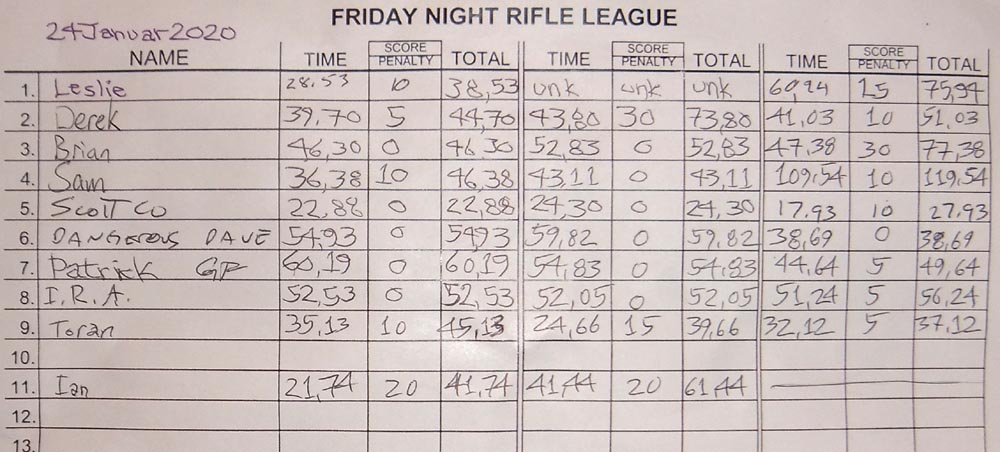 17 January 2020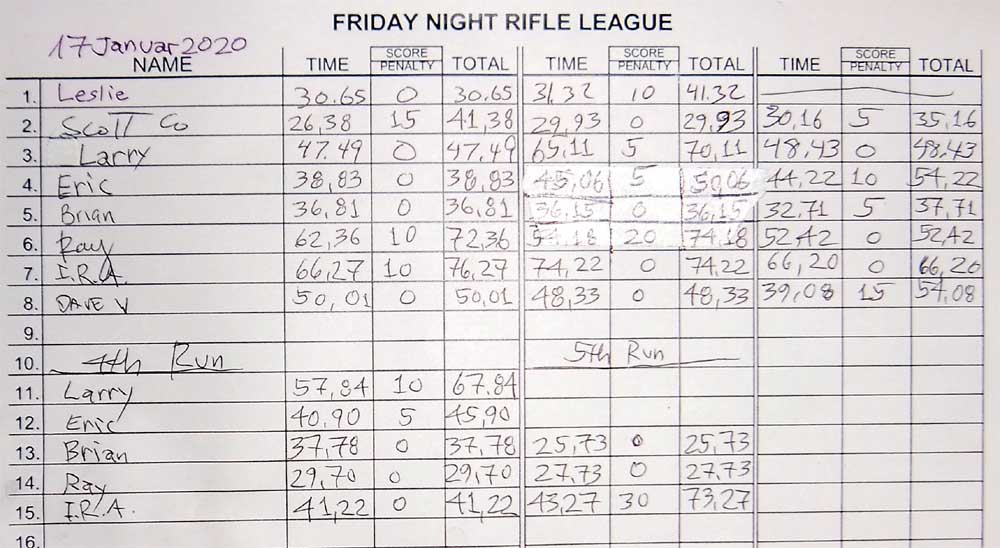 10 January 2020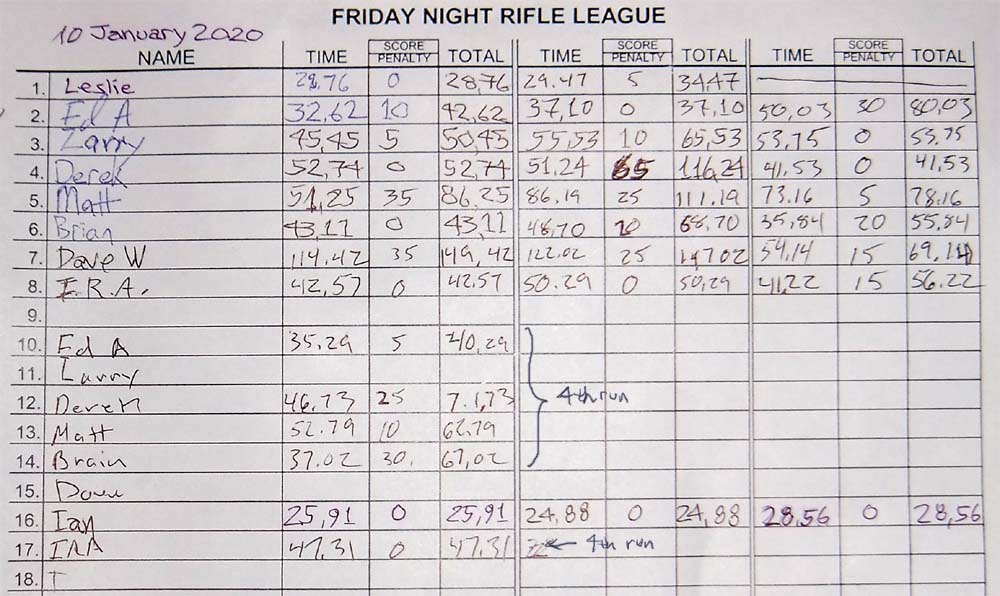 3 January 2020